Originality means going back to the origins– Antoni Gaudi
100 years ago the creator of Sagrada Familia developed a multidisciplinary and original mindset that helped him to design his masterpieces. His creative school of thought was advanced of his time, and now after almost a century, we see that companies and individuals are living by his values, and so can you.
During the Originality and Innovation GWC 18 in Barcelona, we'll be joining the experts from the past and the present in order to get prepared to change the future. As Gaudi said, originality is going back to the origins, and this is why we want to get to the core of some of the world's most pressing issues- and get a glimps at how can we try to solve them with creativity and originality.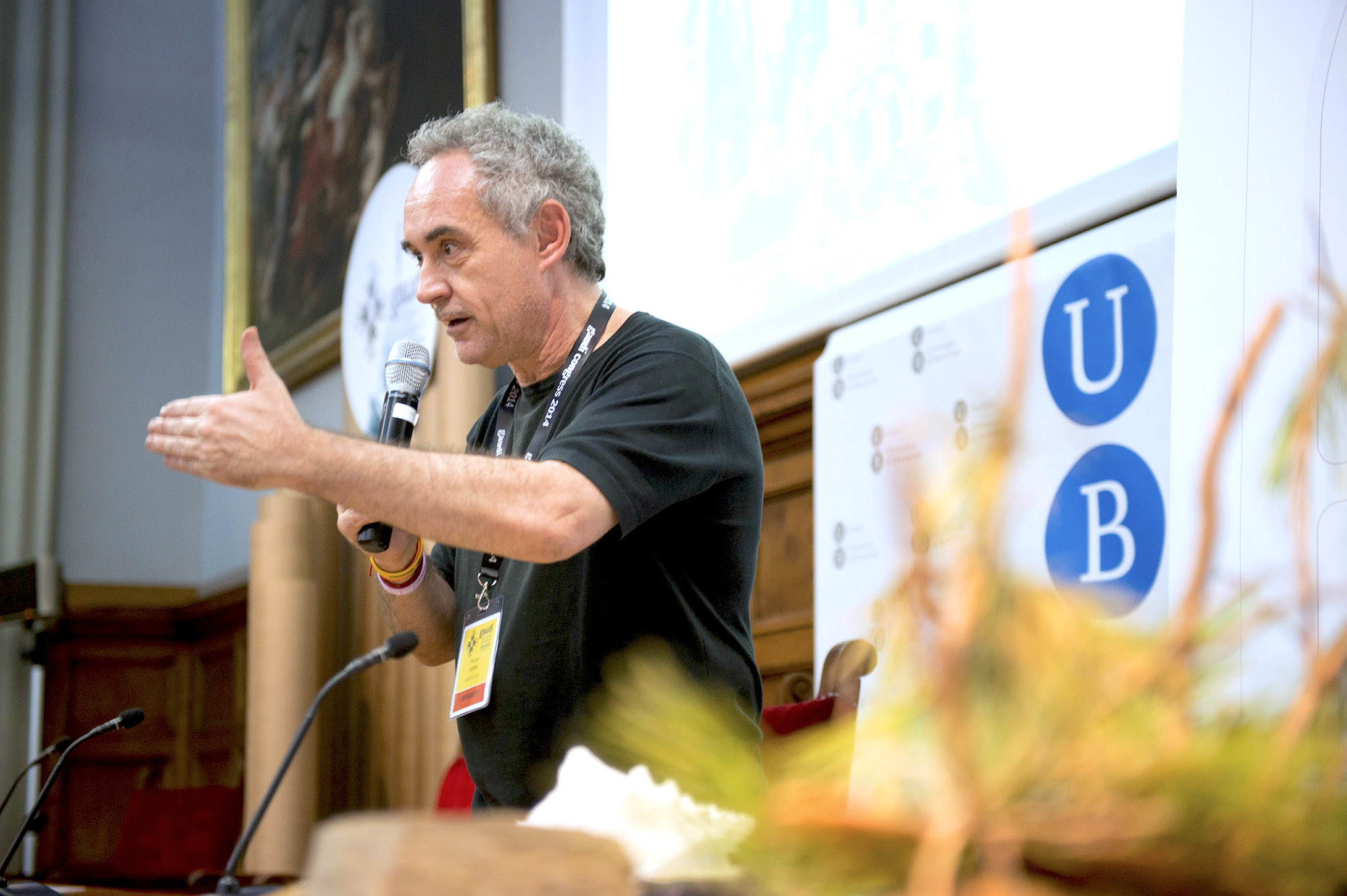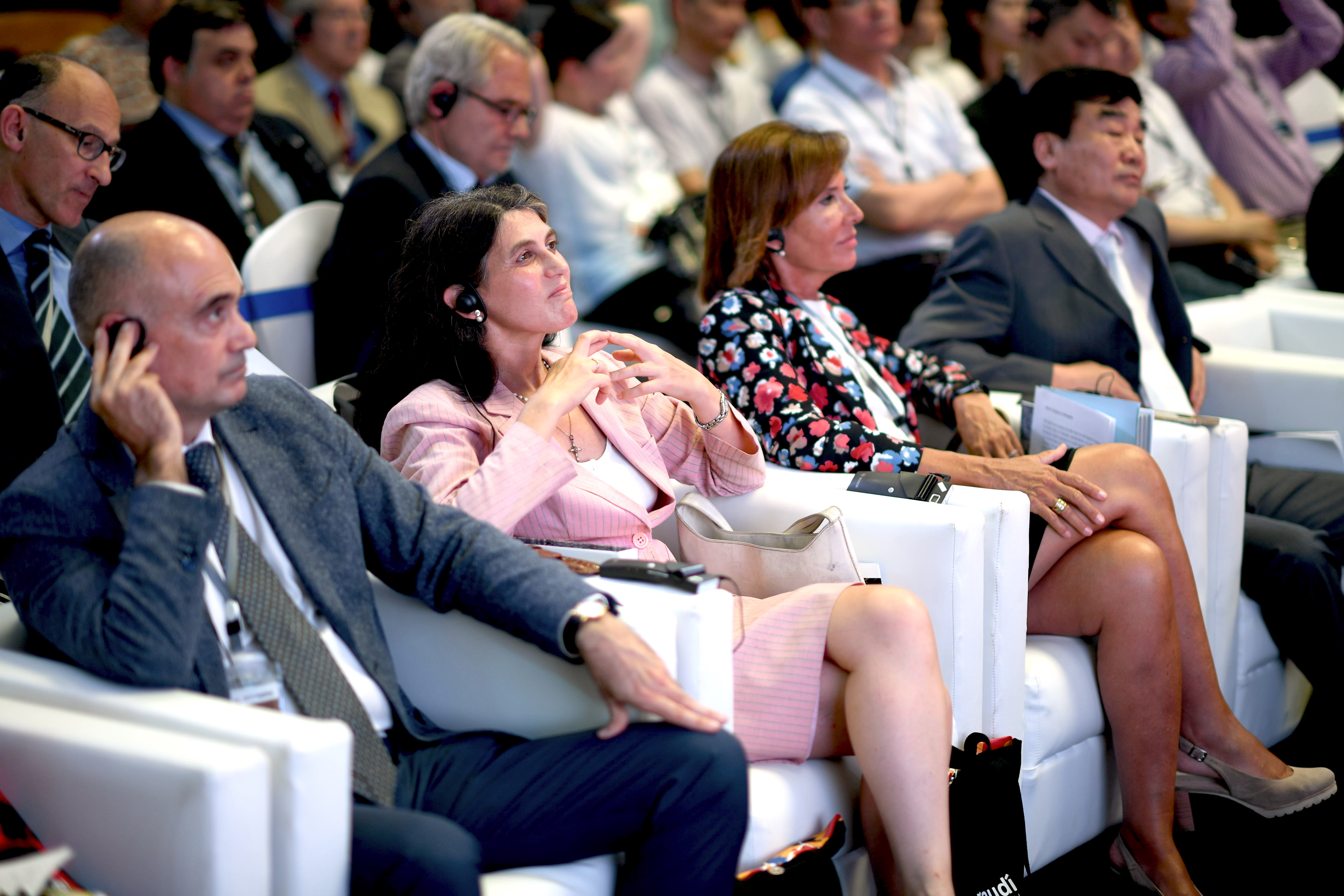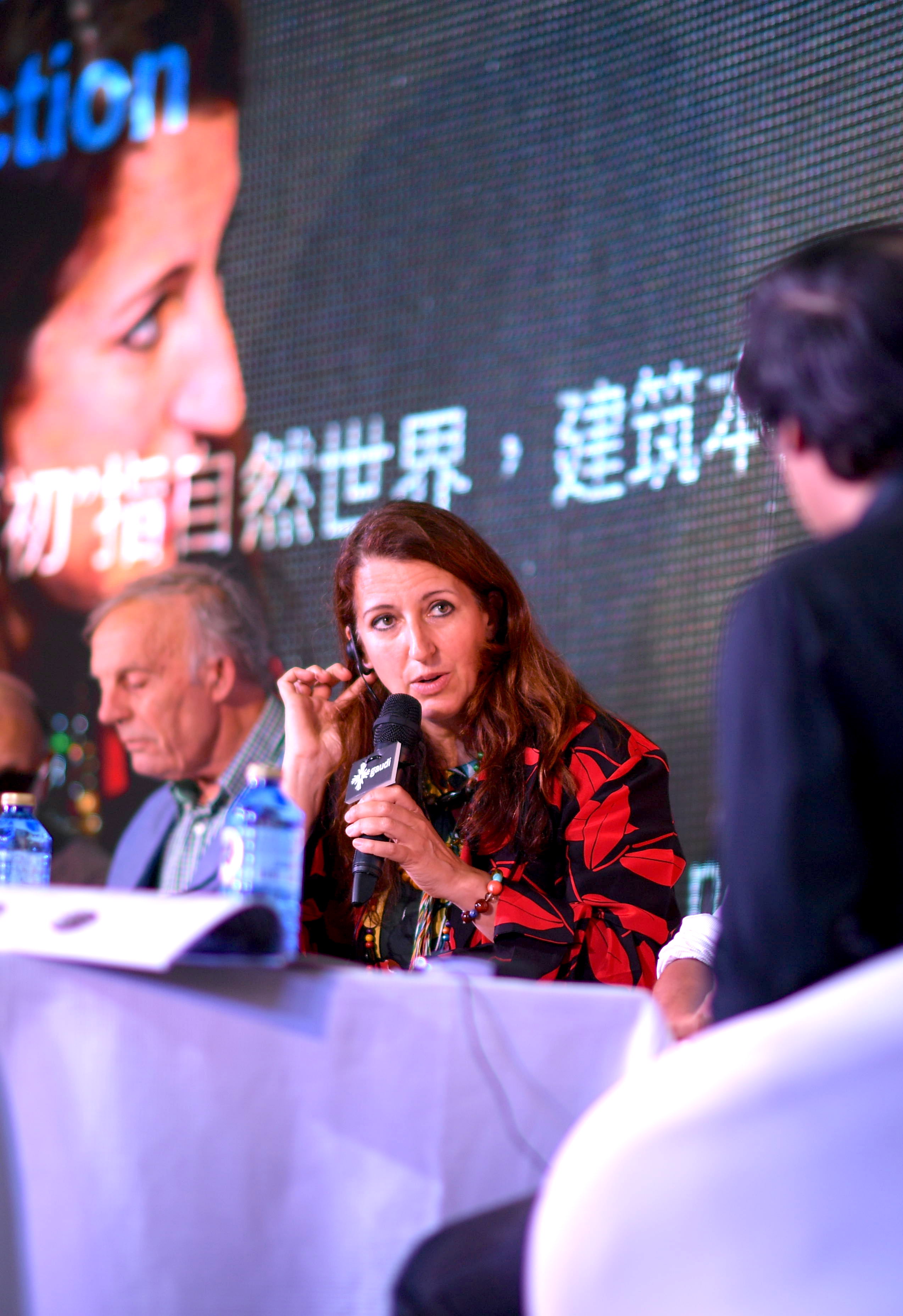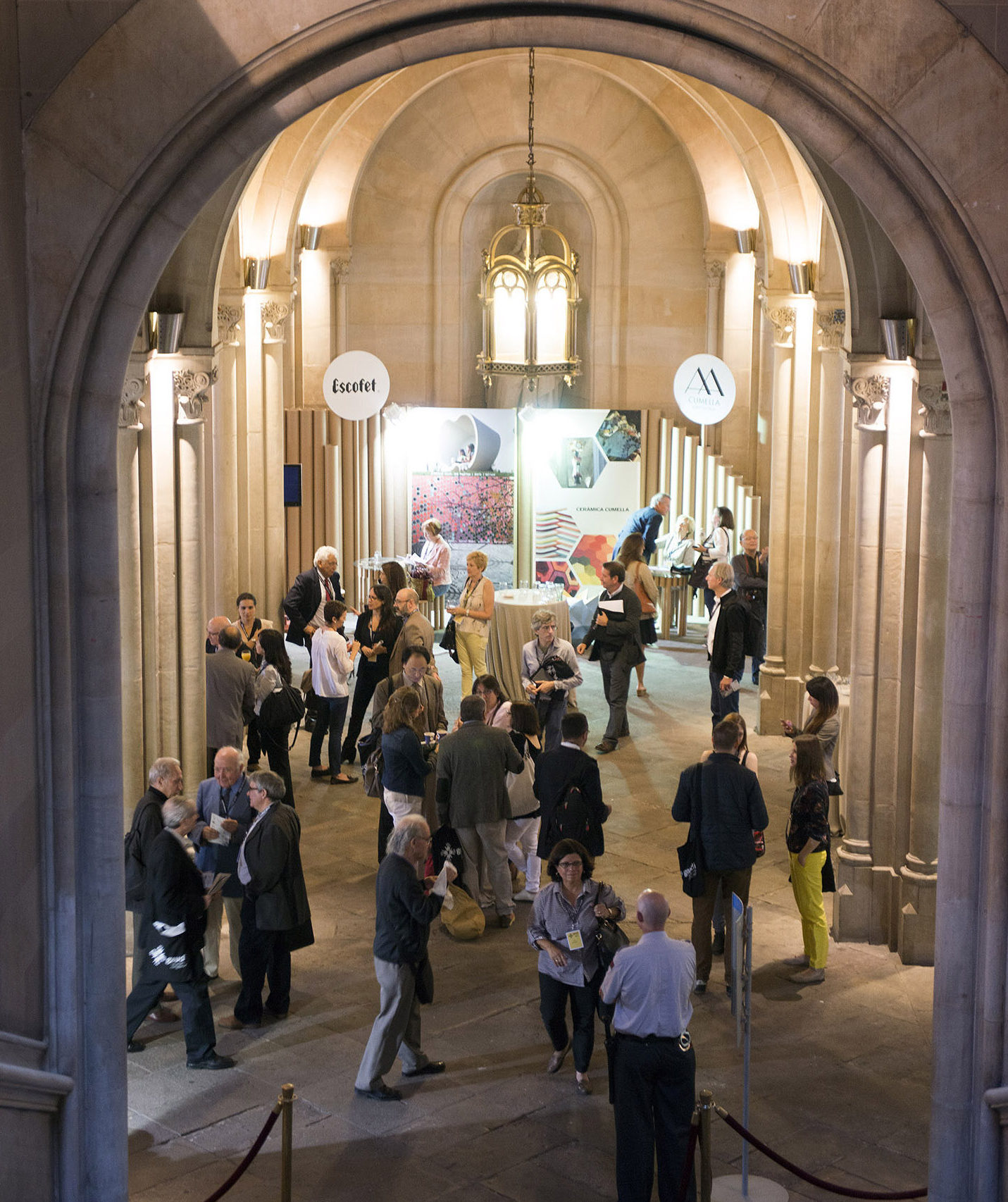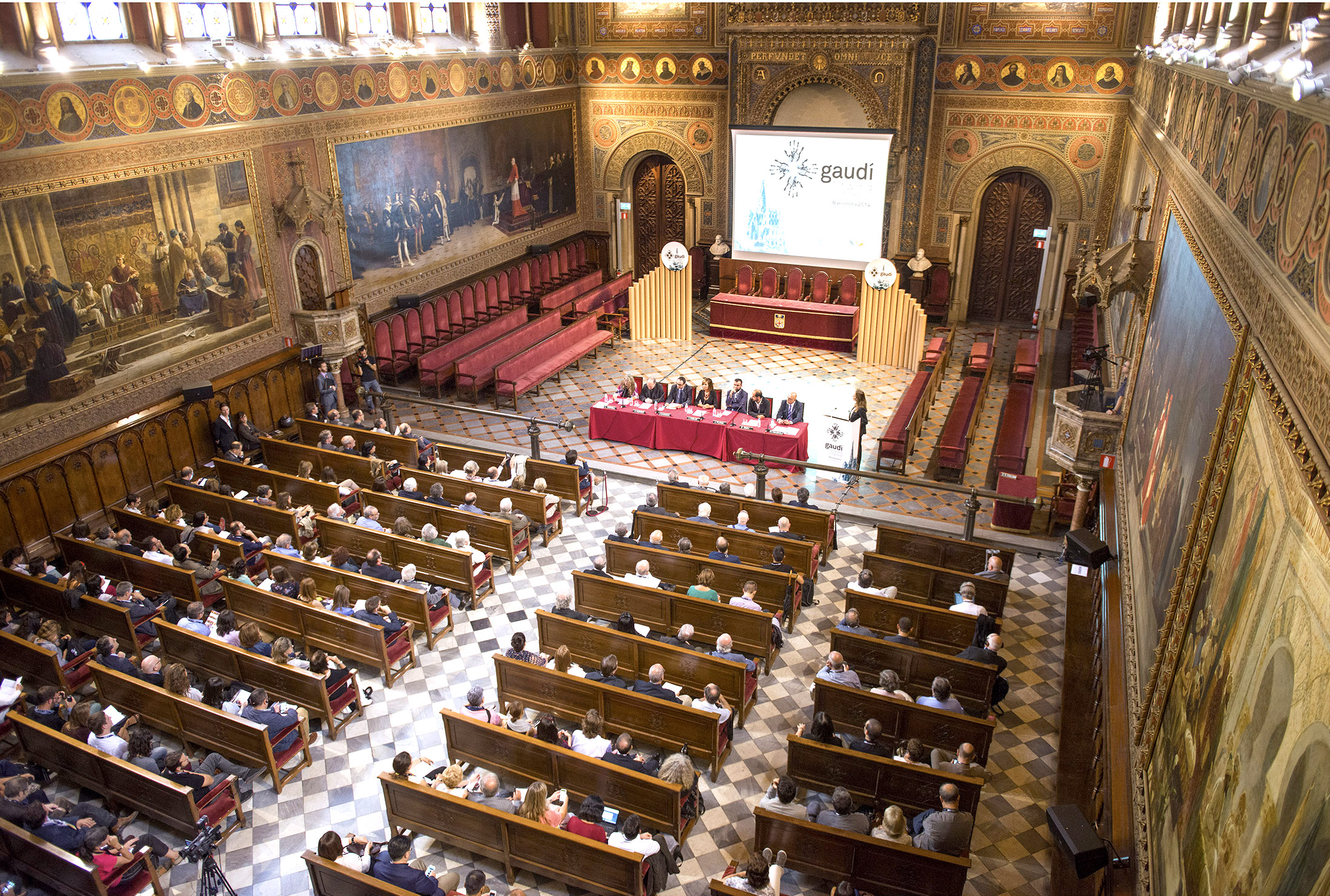 The programme
What to expect
Step into the past. Let the contemporary thinkers show you the path of creativity and transformation through diverse talks. Get energized through stimulating community. And go and leave legacy!
The past- Gaudi Insights
Shots of knowledge about Antoni Gaudi, the centerpiece of the conference. Discover his most unknown sides
Workshops
Unleash your creativity through an authentic Gaudinian experience by creating a "Trencadis", Gaudi's mossaic
The Present- Panels
Get the essential skills needed to be ready to change the world from the first hand of world's best experts
Guided visit
Get inmersed into an extraordinary world of Gaudi through one of his most emblematic buildings: "Bellesguard" Tower
The future-Keynotes
Important insights from great individuals representing some of the biggest infustry leaders
Networking
Meet the greatest minds from all around the globe: members of Kairos Society, industry leaders and entrepreneurs and co-founders who are already changing the world
Program
Speakers
Meet the geniuses of today
Get inspired by the experts on Gaudí who will transport you 100 years ago and engage in a conversation with contemporary thinkers who are following his vision, today.
Keynotes
Design and innovation mindsets for solving world's biggest problems
The future of jobs, careers and companies is uncertain, threatened by technological advancements. In these talks our experts will help us understand the root of creativity, how technology is changing our behaviour and innovation and how to get a necessary toolset for changing the world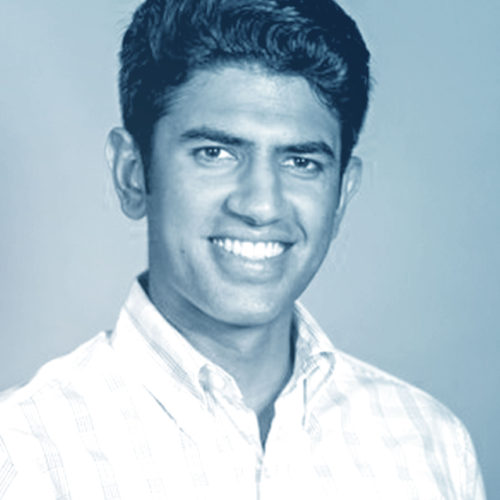 Om Marwah was Walmart's first Global Head of Behavioral Science and has redefined the application of behavioral science to business. His division drove impact across Walmart's one billion shoppers and 2.4 million associates by applying research in psychology to customer shopping, business strategy, human resources, stores, e-commerce, disruptive technologies and more. His division leveraged behavioral science, data science, design and rapid prototyping to turn cutting-edge academic concepts into tangible results. Marwah currently teaches creativity at UCLA. His course is on applying academic ideas to industries in completely new ways. Marwah has been named one of the top 5 Young Pros in Advertising by the Advertising Research Foundation, a Forbes 30 under 30 in Technology, and one of the Top 100 Millennials in Business.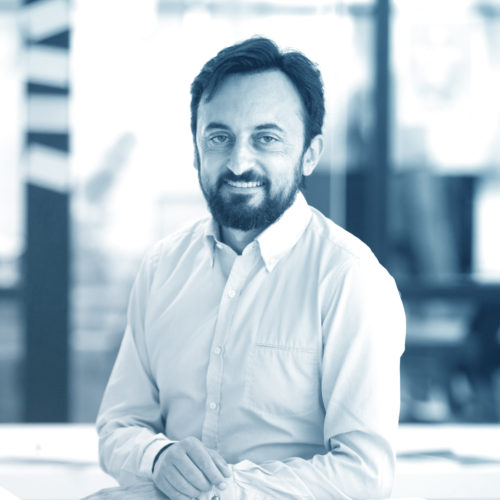 Pablo Rodriguez is a renowned entrepreneurial scientist and the CEO of Alpha, the Moonshot facility established by Telefonica to address some of the biggest problems in society by conceiving and delivering radical solutions using breakthrough technology.
At Alpha, Pablo orchestrates an ever-growing team of data scientists, developers, programmers, technologists and strategists, who work together on audacious projects on the edge of what is technically possible. Alpha's Moonshots will affect hundreds of millions of people, create a positive societal impact, and have the potential to grow into billion Euro businesses.
Prior to joining Alpha, Pablo led teams at some of the world's most respected research laboratories including Microsoft Research, Bell Labs and at Columbia University. In addition, he co-founded the Data Transparency Lab NGO to drive data privacy and transparency. He has participated on the advisory board of Akamai, EPFL, the Catalan Foundation for Research, LaBoral Art Center, Microsoft Innovation Program, and IMDEA Networks. He received the "Prix de la Recherche" for research excellence in France (2000), and is an IEEE Fellow and ACM Fellow. He holds a PhD from the Swiss Federal Institute of Technology.
Pablo recently released his first book, 'Artificial Intelligence: How the world and your life will change'. The book explores the latest innovations in AI, how it's driving economic growth and evolving the world around us.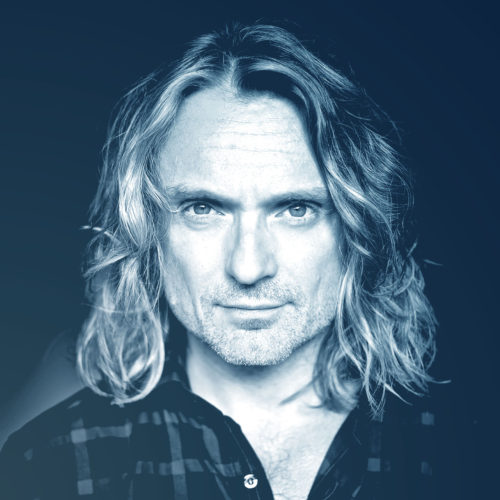 Martin Wezowski, a native of Poland, is software giant SAP's chief designer and futurist for the Innovation Center Network. He focuses on strategic innovation, designing the future of work. He currently works out of Berlin, Germany. Prior to joining SAP in 2013, he worked for Sony Ericsson in Sweden as creative director, art director and user experience (UX) designer. He also served as director of the UX team at Huawei in Shenzhen, China.
Talks
Discovering the unknown side of Antonio Gaudi
Gaudi developed a polyhedral mindset while designing and building his masterpieces. Until now we only saw his architectural side. Now it is the time to follow his footsteps and understand his creativity and design processes.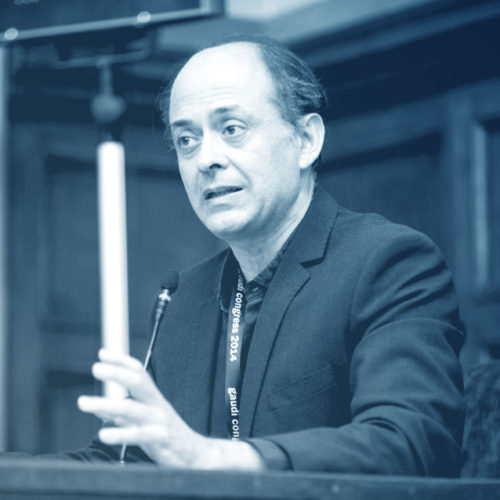 He was head of the Restoration Department at the Fundación de Gremios and director of the Conservation and Restoration of Historical Textiles Section at the Fundación Real Fábrica de Tapices. As director of the inventory of tapestries at the Patrimonio Histórico Español he is also involved in studying collections of tapestries that are part of Catalonia's cultural heritage and he forms part of the team at the Centre d'Art d'Època Moderna at the University of Lleida. He currently combines his professional work as a curator at the Fundación Real Fábrica de Tapices and lecturer at several schools and universities with research on Antoni Gaudí. As an expert on Gaudí, he has written several books since 1987, when he presented his thesis, "Gaudí y el Modernismo en Comillas".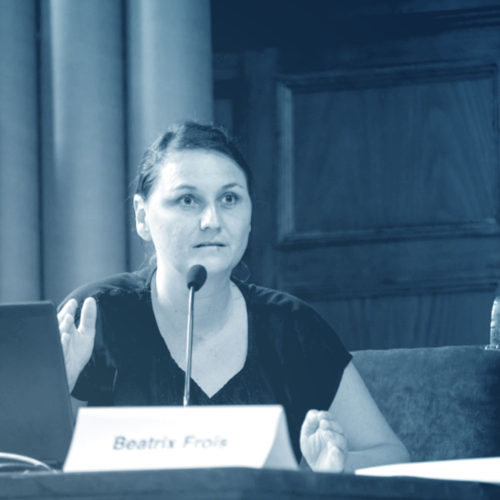 Having worked at the construction site of "La Sagrada Familia" in Barcelona for several months in 2000, she has researched in Gaudi's form finding methodes. Based on the graphostatik calculations of Domènec Sugrañes i Gras, she researched and reconstructed a possible hanging model of "La Sagrada Familia". Following this work, she calculated and built several other hanging models for exhibitions in museums in Barcelona and Austria.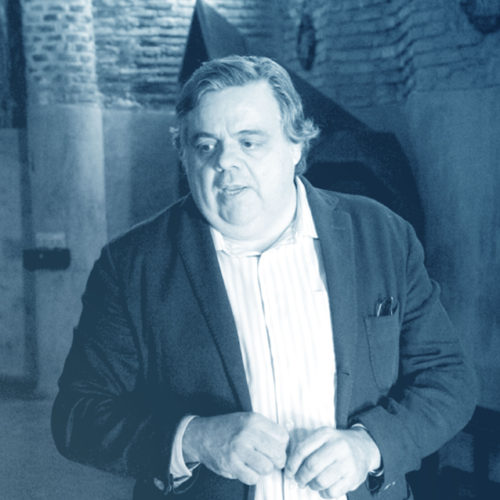 Bachelor in Economics from the University of Barcelona, and Master's Degree in Conservation of Cultural Heritage.
Expert in heritage protection, Founding Partner of AICOA (Central International Archive of Objects of Art) and Founder Patron of WASF (World Ar t Service Foundation) with the Applus Certi ier as
Founder Patron.
Since 2011 he is President of the Gaudi World Congress, and member of the organizing committee of the Gaudi World Congress, the only world organization that promotes the life and work of Gaudí through congresses and studies.
He has published several books about Gaudí, promoter of the dissemination of Gaudí's knowledge, consultant of the Gaudí Method and its worldwide diffusion.
Panel
Investment and Leadership
What are the skills and the attitude needed nowadays to overcome your own fears and transform world-changing ideas into successful projects? We bring together a CEO and investors that will talk about the importance of developing self- and team leadership skills in order to succeed .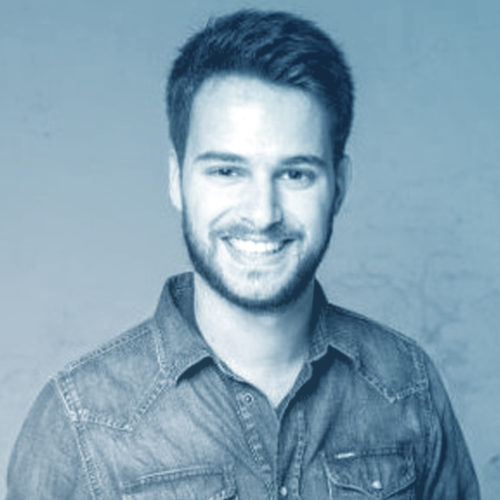 Venture Capitalist with experience in startup launch, acceleration, fundraising and funding. Learning the whole startup life-cycle before becoming a world-class entrepreneur.
Startup launching:
- Direct participation in the creation of 2 venture builders (Nuclio VB and Capptains Mobile VB).
- Opportunity analysis for >200 projects from top US VCs.
- Coordination of technical teams to launch 1 mobile-based startup.
- >500h invested in learning web programming and UX/UI design to launch MVPs.
Startup acceleration:
- Dealflow management of 3 acceleration programs (Conector, Bankia Accelerator and Seat Accelerator), analyzing >400 startups.
Startup fundraising:
- Public and private fundraising for early-stage startups, totalling >€3M for >20 startups (Intelectium).
- 90% success rate in self-managed fundraising operations.
- Direct assistance for financial model forecasting and controlling.
Startup funding:
- Dealflow analysis of 1 early-stage VC (Encomenda Smart Capital).
- Investment portfolio management of a Spanish Super Business Angel (Carlos Blanco)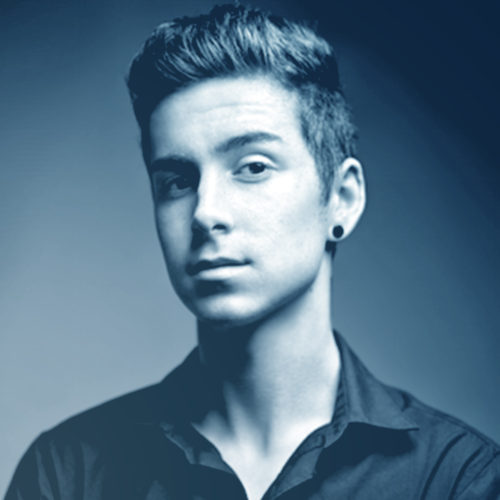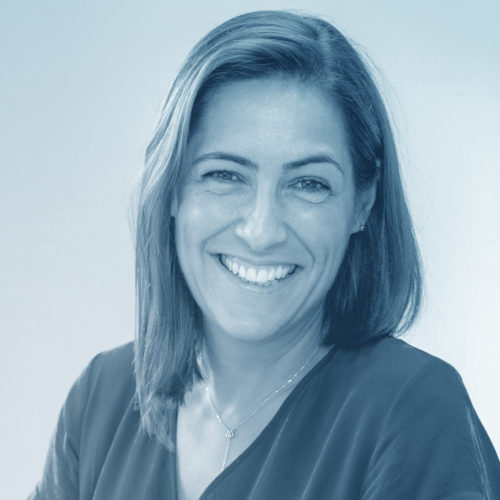 Mercè is co-founder and managing director of VC firm Nekko Capital, which manages venture capital funds targeting European digital transformation companies in early stage. Merce started her career in venture capital at Highgrowth Partners (a pioneer Spanish VC) as investment analyst in 2002. In mid-2003, she contributed to the development of a best practices manual for new venture capital fund managers for SMEs in LatAm, prepared for the Multilateral Investment Fund of the Inter-American Development Bank (IADB). Already as Director of Investments and from 2007 through May 2014, she participated in the structuring of investments and performed support tasks for the portfolio companies. Prior to joining Highgrowh Partners, Mercè Tell served for two years as financial analyst for the Tax Department of Ashland Inc. (a multinational chemical company) in Belgium. She holds a degree in Business Administration and Economics from Pompeu Fabra University. For last 7 years, she has been a counsellor for insurance company Mutua de Propietarios and since 2016 expert evaluator for EC valuing companies applying to H2020 grant in smart mobility and transport field.
Panel
Design and Innovation Panel
Design and creativity are some of the most crucial skills for developing innovative and extraordinary ideas. What are the origins of the design and where it is going? Experts from various industries and backgrounds will help us understand the importance of a good design when creating solutions and creative ways to do so.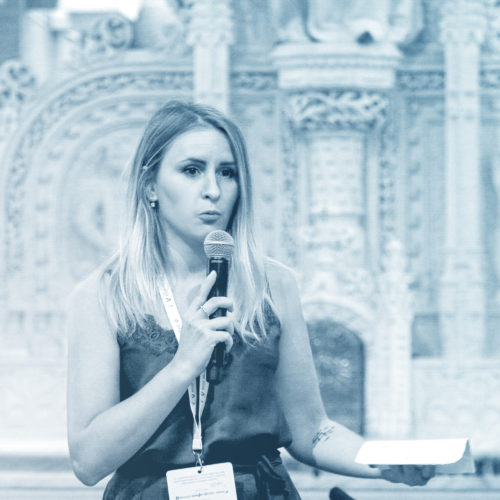 Sofya Abramchuk is a serial entrepreneur and designer committed to empowering passions of those who want to change the world through knowledge and thinking processes of Antoni Gaudi. Her main venture, Gaudi Inspired, an architecture studio of people and organizations which focuses on applying and implementing the innovation from Antoni Gaudi's original methods of designing and managing his buildings through intensive innovation challenges, corporate workshops and global events. She's the director of Innovation and Design department of Gaudi Academia of Knowledge, who's one the most important activities is organizational of Gaudi World Congress 2018 in Barcelona and Beijing.
She the executive director of Kairos Society Spain, a global, elite Entrepreneruship society with a mission of uniting and boosting Spanish startup scene through facilitation of unique experiences and facilitating conversations to its members.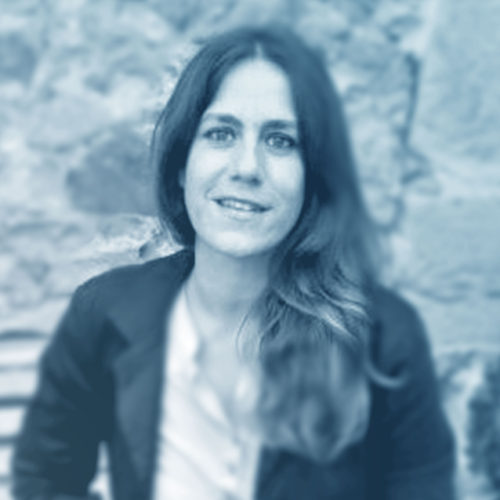 Started the TEAMLABS/ venture because of her concern about alternative education methods and her experience with young people in active citizenship processes. Works with the first generation of LEINN/ in Madrid doing the hard work of being the pioneers of a company, a community, a project and a dream. She applies Collaborative Design techniques in the framework of the City and in public space projects with the company that she started in 2011, Ph+ Citizen Urbanism, where she progressed her career in the world of architecture and landscapes. Researcher at the Technical University of Madrid. Masters in Urban Design from the University of Berkeley, Architect and Landscapist for ETSAUN. These qualifications and the development of strategic projects in Spain and the United States demonstrate a continuous interest in projects which transform the physical, social, cultural and economic environment. For Berta, LEINN/'s business projects and MASTERYOURSELF/ are now the tools to make this transformation happen.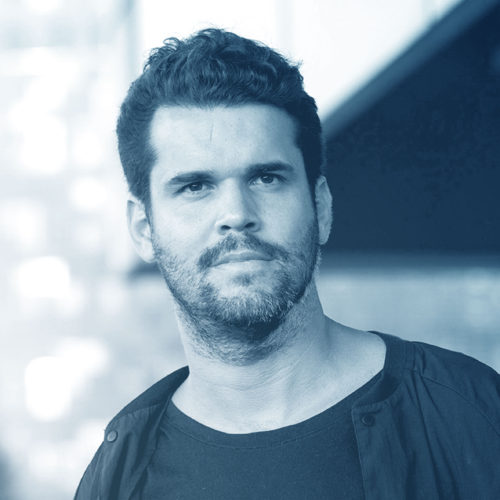 Tomas Diez is a Venezuelan Urbanist specialized in digital fabrication and its implications in the future of cities and society. He is co-founder of Fab Lab Barcelona (http://www.fablabbcn.org) at the Institute for Advanced Architecture of Catalonia (IAAC) (http://www.iaac.net), the director of the Fab City Research Laboratory, and director of the Master in Design for Emergent Futures. He leads the FAB City Global Initiative (http://www.fab.city) in collaboration with an international team of thinkers and makers, and the European project manager for the Fab Foundation (http://www.fabfoundation.org). Tomas holds a Bachelor degree in Urban Planning and Sociology by the University Simon Bolivar (Caracas - Venezuela), a Diploma in social work at the University of La Havana (Cuba), a Master in Advanced Architecture by IAAC, and a Diploma in Digital Fabrication from a pilot program to kickstart the Fab Academy (http://www.fabacademy.org) by completing the class "How to Make Almost Anything", offered by the MIT's Center for Bits and Atoms in 2008. He works as a close collaborator in the development of the Fab Lab Network together with MIT and the Fab Foundation. Tomas co-founded the Exploring Emergent Futures platform in the Design Products department at the Royal College of Arts in London, and is co-founder of initiatives such as: the crowdsensing platform Smart Citizen (http://www.smartcitizen.me), the social network FabLabs.io (http://www.fablabs.io), and the artist residency StudioP52 (http://www.studiop52.com); he has been the organiser and co-chair of the FAB10 Barcelona (http://www.fab10.org), the 10th international fab lab conference and annual meeting hosted by Fab Lab Barcelona (IAAC) in 2014. Tomas has been appointed by The Guardian and Nesta as one of the top 10 digital social innovators to watch in 2013, and has been awarded by the Catalan ICT association as the entrepreneur of the year in 2014. His research interests relate to the use of digital fabrication tools to transform the reality, and how the use of new technologies can change the way people consume, produce and relate with each other in cities.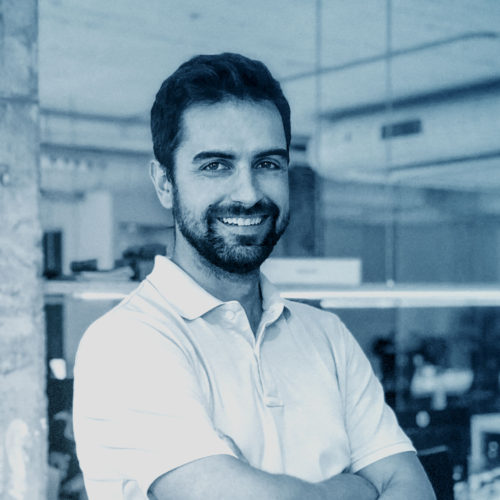 In one sentence, my mission is to show corporates how to innovate WITH and LIKE start-ups. With this objective, we help our customers to define innovation strategies tailored to their specific needs through different kinds Open Innovation and Corporate Venturing models.
From the other side, we provide a wide range of services related with product and service design: from the idea generation to the implementation of digital solutions using Agile methodologies. For this ambitious mission, we account with more than 150 brilliant professionals including innovation consultants, full-stack developers, UX/UI experts and machine learning specialists.
Panel
Sustainability and Social impact
How can we channel all of our actions to creating a better society? We have to stop seeing any social or sustainable action as a cost or a waste, and see it as a way to optimise our structure, business models and therefore help the environment and the society around us.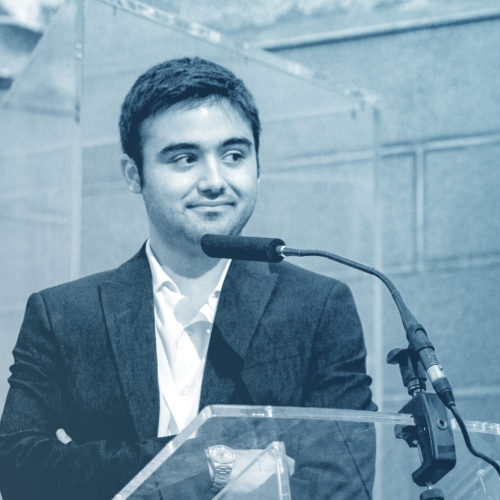 Two of my greatest passions have always been studying history and the business world, especially combining both. During these past few years I've worked for The Gaudi Academy of Knowledge, a family owned business that has access to the most extensive and comprehensive collection of knowledge of polyhedral genius, Antoni Gaudi, the creator of Sagrada Familia. After collaborating in the creation of MBA's inspired by Gaudi or digitalizing and organizing all of the documents and original pieces, I got involved in the Innovation and Design Department as an organizer of the Gaudi World Congresses 2014 and 2016 around the world. This year we have revolutionized and re-designed completely the concept behind the Congresses, positioning them as first leadership and creativity conference in the world for professionals who seek to learn how to adapt to the changes of the modern world. I'm also a Kairos Society Fellow, an elite entrepreneurial club with the aim of joining the leaders of the future worldwide, especialy focused now on making the Spainish chapter big. In the meanwhile I've initiated and kickstarted a project together with Baidu, the Chinese search giant, which involves in commercialising and designing Baidu Digital Museums in Europe and USA, starting with first Gaudi Digital Museum. Finally, our goal now is to disseminate and expand gaudi´s creative thinking through workkshops and challenges,as to collaborate with leading multinational companies to develop an innovation hub of Gaudi, as well as Gaudi AI Brain to revolutionise the world of education and design.
Right now we're seeking after several seed investment opportunities to take this collection of cultural, artistic and scientific patronage to the next level.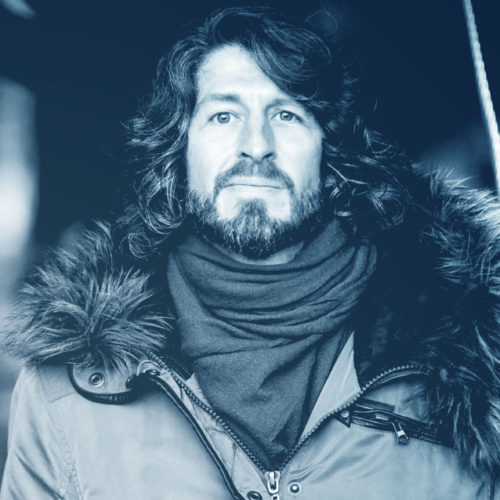 As an UN SDG Advocate, Social Innovation, Climate Change Agriculture, Food and Beverage Expert Network member of the World Economic Forum, Global Food Reformist, and Sustainable Futurist, Marc is on a mission to empower billions of global citizens to live an adaptive lifestyle of health and sustainability within planetary boundaries.
His aim is to reform the agriculture, food and beverage industry with impactful projects and moonshot companies. For example, he teaches and speaks worldwide on climate change and food reform. Marc has also taught entrepreneurs how to build and grow resilient, sustainable, and profitable businesses.
The most prominent examples are ALOHAS Resilience Foundation, ANJA GmbH & Co. KG and the ALOHAS ECO-Center (www.adaptive-nutrition.com), which he co-founded and where he serves as Chief Executive Officer. The ALOHAS ECO-Center is a sustainable food and beverage production company that creates renewable energy and resources without fossil fuels, greenhouse gas emissions, or waste. As an expert on sustainable development, Marc consults for companies in their renewable transition with specialization in innovative systems, recycling, packaging, and organic, raw, and vegan products.
As a Social Serial Entrepreneur, he has been involved in many companies as well as several international family businesses: indeed he comes from five generations of Germanys largest organic farmers and three generations of European Hydroponic Agronomists.
Marc is also a Champion for Global Citizen social movement to end extreme poverty. The Germany and Austria Country Manager for Al Gores Climate Reality Project and a international speaker on the climate crisis. Delegate at EAT Stockholm Food Forum. Party Delegate at UNFCCC COP events. An ambassador for Future Food Institute. Committee member for Environment and Innovation for the Italian Federation of Human Rights FIDU - Federazione Italiana Diritti Umani.
Marc is a Systems Thinker and Dynamic Systems Modeler with a deep understanding of the Exponential Function, Science, and Maths. He is a Blue Economy developer who graduated Summa Cum Laude and has completed degrees at the following institutions; MIT, SU, Bucerius Law School, Heidelberg University, University of Utah, University of Phoenix, Red Rocks Community College, and Salt Lake Community College in LL.M. International Law and MLB, Global Environmental and Sustainability Studies, Business Administration, Computer Science, Economics, and Agronomy.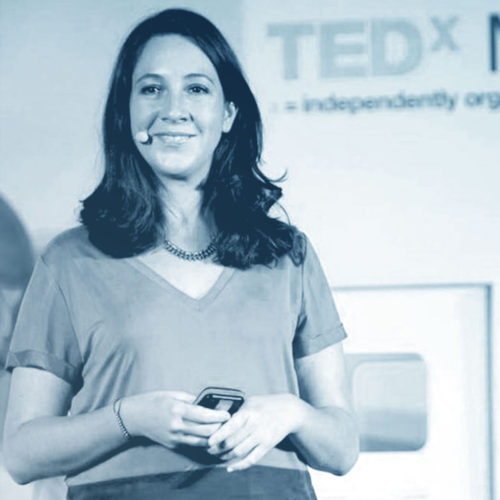 Elena Rodríguez Blanco is the Co-Founder and Experience Curator of Authenticitys. With more than 10 years of experience in several sectors, Elena is in her 4th social startup and has changed roles and industries, countries and projects…giving her the ability to take risks and believe in the power of ideas and teams of ordinary people achieving extraordinary things.
Authenticitys is an online platform that is addressing the main challenges our societies have today in six dimensions: Health, Education, Environment & Resources, Equality & Freedom, Employability and Happiness.
VENUE
The most unconventional conference in an original venue
The event will take place in the Bellesguard Tower, one of the most iconic buildings built by Gaudi. We invite you to get in touch with the history, get inspired by the artistic marvel of this creation and experience an unconventional setting for a conference.
20, Carrer de Bellesguard, Barcelona, Catalunya, 08022, Spain
Kairos EU Summit Barcelona 2018
Changing the world is not an easy quest
In order to solve the biggest European challenges, Kairos Society and GWC Barcelona 2018 has joined forces. For the first time ever, Kairos Europe is calling the community together for the Kairos EU Summit. This exclusive invite-only event will bring 150 of the world's best entrepreneurs and 50 leading political and business leaders to the Torre Telefónica Diagonal 00 in Barcelona, to discuss and conceptualize actual solutions to the pressing problems affecting Europe.
Kairos is not your normal organisation
Over the past 10 years, we have handpicked the brightest young minds, coming from top universities around the world. These fellows, with proven track-records, are challenged to focus on problems, where governments have failed, and to fix these broken industries. Currently, we have over 1000 fellows and 5000 alumni all around the world of which 300 are in Europe alone.
"Kairos transcends [international boundaries], because in our interdependent world there are no borders when it comes topressing issues we all face."

Bill Clinton

42nd President of the United States
"Some of the world's most influential leaders - individuals and corporations alike - are looking for Kairos Fellows for a fresh perspective on how to tackle the next generation of global problems."

Sir Richard Branson

CEO, Virgin Group
"Kairos is awesome. I've seen many great companies come out of here, and I've funded a whole bunch of them"

Tim Draper

Co-founder of DFJ, Investor in Tesla and Skype
Plan your stay
We've got the best offers to make your experience as smooth as possible
Thanks to our partners, Iberia and Ilunion Hotels, we provide special discounts so that you can get the best deals for your stay during the congress.
For flights:
Iberia Airlines and Gaudí World Congress have reached an agreement and grants a 10% discount to the Congress attendees.
Once select your round-trip fare, click "I Have Promotional Code" and include the discount code GWCBCN18 (in capital letters) keeping in mind that journeys are valid 5 days before up to 5 days after the scheduled event.
Valid for flights operated by: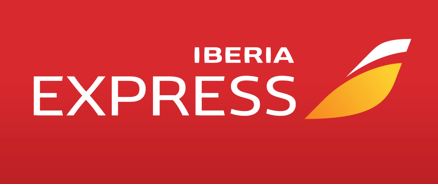 Book your flight
For accomodation:
From the Ilunion Hotels we have special deals for the stay at their hotels around Barcelona. A special webpage was created for you to book your stay in a much more convenient way.
Book your stay